Retail
Northern Arizona's retail hub is Kingman. Strategically located between Las Vegas, the Grand Canyon and Phoenix, Kingman has the unique advantage of gathering travelers from all directions. Nearly 200,000 people live within an hour's drive of Kingman and 34 million potential customers reside in a 350-mile radius! The City of Kingman anticipates solid retail growth due to proximity to the highly traveled U.S. Interstate 40 and subsequent population growth due to the high influx of out-of-state home buyers seeking to move away from metros and densely populated areas, especially since the COVID-19 pandemic.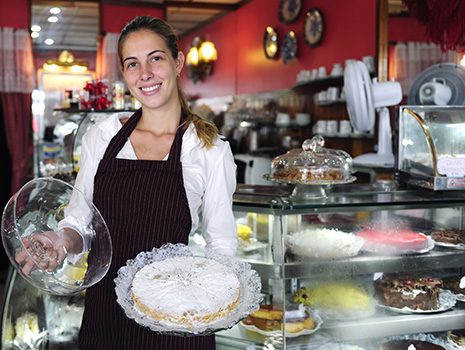 Beyond the incredible traffic potential, hundreds of acres of available commercial property, a progressive transportation/distribution infrastructure, low taxes and excellent quality of life are all ingredients for a recipe for retail growth in Kingman.
Retail is Kingman's second largest employment sector, with existing businesses ranging from mom-and-pop establishments to flagship operations of national brands.
#1 - The Kingman Cracker Barrel restaurant is the most visited Cracker Barrel nationwide, beating out more than 650 other locations in 45 states.
Top 2% - The Kingman Walmart is ranked #76 out of more than 4,700 Walmart locations nationwide.
---
---