History
From its start as a railroad and mining town to today's economic and tourism center, Kingman has been a vibrant community, proud of its history and building for the future.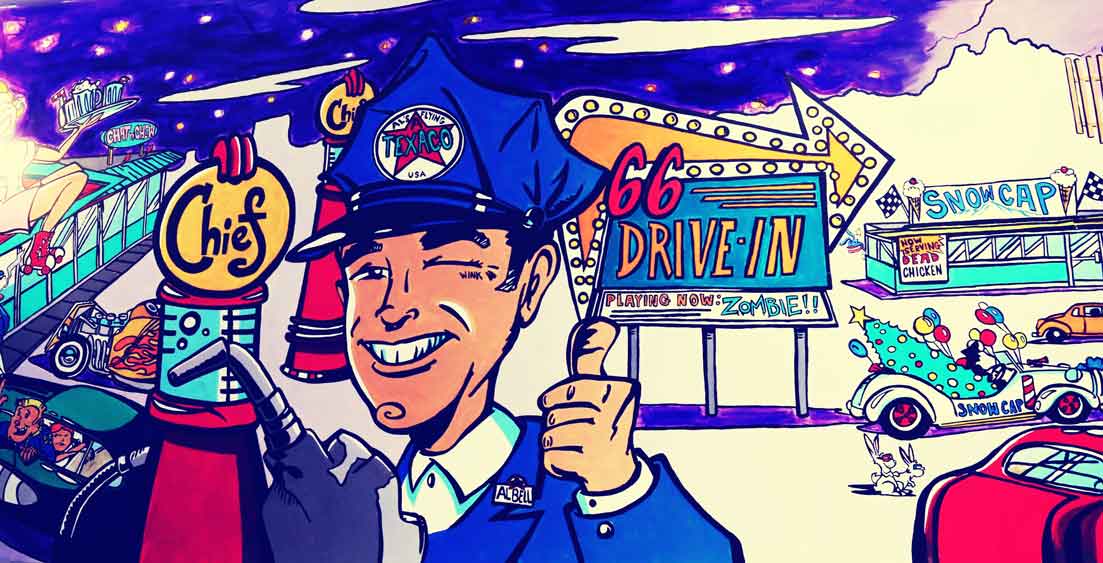 Kingman takes its name from the railroad surveyor who worked in the area in the 1880s. The town grew as the railroad brought commerce to the region, as it did across much of the West. The population rose with the discovery of gold in the nearby Black Mountains at the turn of the century. 
Transportation continued to play a vital role in Kingmans' development throughout the 20th century. Its first airport, Port Kingman, was completed in 1929 as a significant stop in the Transcontinental Air Transport system, promoted by Charles Lindberg and Amelia Earhart, and Arizona's first commercial airport. The completion of Route 66 occurred around the same time. As one of the original U.S. highways, Route 66 opened up commerce and exploration of the Southwest, ushering in a heyday of travelers coming to Kingman on their way to and from California and the Midwest.
Kingman has had many famous Americans come to town through the years. The actor Andy Devine, who appeared in more than 400 movies, stretching from silent films in the '20s through 1960s classics, spent much of his childhood in Kingman. Most notably known for his role as Cookie in many Roy Rogers films, Devine's presence can be seen throughout Kingman today, such as Andy Devine Way and the Andy Devine Days festival. 
Kingman has committed to preserving that history, with more than 60 buildings on the National Historic Register. The Kingman Visitor Center is an excellent starting point to experience the rich history of Kingman today!